Reaping Well-Earned Rewards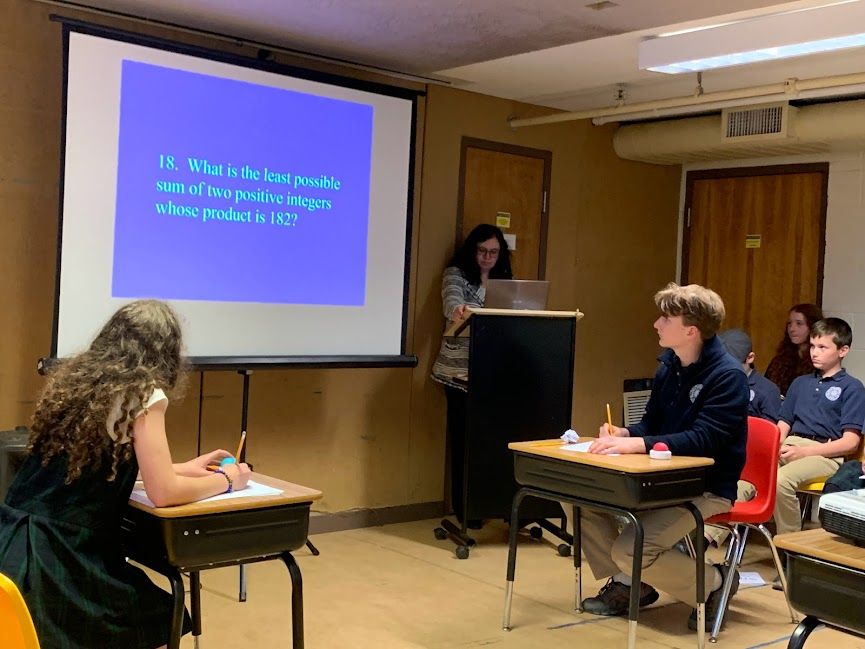 The Greek sophist Antiphon declared that "whenever one plants a good education in a young body, it lives and increases for the whole of life, and neither rain nor
drought destroys it." Thus Antiphon inaugurated the long tradition of thinkers who compare education to agriculture. In Plato's dialogue The Theaetetus, Socrates similarly maintained that as a master teacher, he was "an expert at the cultivation and harvesting of the crops." Building on this tradition, a long line of scholars saw the verse in Psalms, "Those who sow with a tear will reap with rejoicing," as proposing a variation on this venerable motif: oftentimes, the bounty we yield is commensurate with the amount of effort we invest in our children's education.
The bounty metaphor is apt, first and foremost, for our teachers. The ups and downs of any school year can be taxing, never mind during an unpredictable, seemingly interminable pandemic. Yet as a direct outgrowth of their passion for learning and their devotion to our students, our teacher-scholars may now finally reflect upon the bounty of learning they have cultivated in our students throughout the 2021-2022 academic year.

The farmer who at last reaps his rich reward provides an equally fitting metaphor for our students. Each and every one has reaped the benefits of our unique edu-
cational program, which is founded upon the firm belief that children are never too young to learn great things.
As we complete the inaugural year of our Upper School program, it is a particularly propitious time to reflect on the applicability of the agricultural metaphor to our oldest, pioneering students. Our Upper School students immersed themselves for the first time in intensive hour-long college seminar-style courses; participated in
demanding academic electives that regularly stretched their days to 5pm; and studied at a faster, deeper pace than ever before.

Notwithstanding the inevitable challenges posed by the fall and winter seasons, during the spring our students' efforts not only bore fruit but yielded a veritable bounty.
The results of our Renaissance Students' well-rounded efforts in STEM and the humanities are evident in their notable achievements across numerous objective
measures. Our students' SAT scores easily eclipsed the 95th percentile among the handful of 8th and 9th-grade students across the country who take the SAT.
They achieved sweeping successes in math and science competitions at the local, state, and national levels. Fully two-thirds of our students in grades 5 and above
earned gold and silver medals or national recognition in the prestigious National Latin Exam. Seven Upper School students completed the DELF French exam, the
international gold standard in French fluency, unlocking doors to international educational and professional opportunities that are closed before so many of their peers across the country.
As they continued to learn inside and beyond the classroom, excel in standardized measures of learning, and roll up their sleeves and get to work, our Upper School students simultaneously embarked upon their first ever course of final exams, six in total. Students worked long hours, consulted closely with their teachers during
Office Hours, and cultivated the organizational skills to properly pace their studies. By the time they had successfully run thev exam gauntlet, they not only achieved a high degree of mastery over their learning, but, in a manner that would have made the Stoics and Cicero proud, self-mastery as well.

By this point, one would have expected our students to finally take some hard-earned rest - and they did indeed enjoy some time to unwind. Still, as the end of the year approached, they continued to work as hard as ever. Over the course of the last ten days of the year, students participated in our breakthrough June Semi-
nars, which offered students forty intensive hours of immersion in French conversation (7th-grade) and civics (8-9th grade). Not content to sit on their laurels, our students were busy further cultivating their language skills and developing as highly-educated citizens in creative courses designed by master teachers.
Our students and faculty have finally arrived at their well-deserved summer break, during which we will all unwind, recharge, engage in new and enriching experi-
ences, and, of course, continue to read, learn, and grow.
We are immensely proud of just how much our students have harvested nuder the watchful eyes of our brilliant and devoted faculty. Somehow, I suspect that Antiphon, Plato, and the Psalmist would have felt much the same way.